Happy 2013 my readers!
It's a brand new year. Thanks God we're safe and sound from the Apocalypse 2012. anyway, its all bullshit which people still believe it -__-
so what's your new year resolution? Share with me yours. I have tons of them, hah
I think my blog is slowly turning into a birthday blog. Here's another one for my dear big sister in 96line, VoonWei!
Happy turning 17teen my crazy bij!
Get your license as soon as possible and be my personal driver :p
You know what? I've been writing many birthday entries these few years and I always have to write something different or else things get boring. It's actually kinda hard to maintain a birthday blog. anyway, I'm trying my very berry best.
To me, you're a trustworthy person! And also a sister who is mature enough. I wonder if you ever realized, when we're in trouble, I used to ask you for help like How ah how ah? die lor this time. yet you're kind of a steady person who says Never mind la this la that la lol.. You're also the one who I always like to ask for suggestions and advice prolly because you're wise enough.
We have been friends for 4 years and its now walking into the fifth year! I still remember vividly how I approach you during form1. here's a story I must share in my blog although I've been telling so many people. The first time when I asked for her date of birth and she replied me
1st of Jan
. I was like
hey boss don''t kid me
. and so she had to prove me wrong by showing me her identity card. only then I understand, lol. Sometimes I feel it funny when I recall back the moment.
It's our senior year in high school which explains we are going to different path after this! I think I'm going to cry so hard on our graduation day. okay I know this still quite far to go but the speed of time is scary. I really hope that we could still keep in touch and be friends like now how we used to be.
Gossip here and there go shopping yamcha movie party and
TRAVELLING .
Remember the other day we were on skype and looking at the google map together, being amazed by how did GOD make this planet such a huge place. One of our target to be attained is to travel to foreign countries together. Think of it makes me extremely excited like we're going tmr. THAILAND, TAIWAN, HONG KONG, JAPAN, ITALY(venice the most you mentioned) , PARIS, UK, The States and etc. oh wait AUSTRALIA is on my list !!
so many places to go! Nothing is IMPOSSIBRU. WE CAN MAKE IT BABE .
Before I end this post, here's something late for you. supposed to be something from 2011 lol i hope its not too late
Bear with the poor quality of photos and also my retarded face -__- I'm always too frightened to look at my old photos -.- but for you I sacrifice myself. wei da or not?
here's some photos of me in case you forget how I look in 2011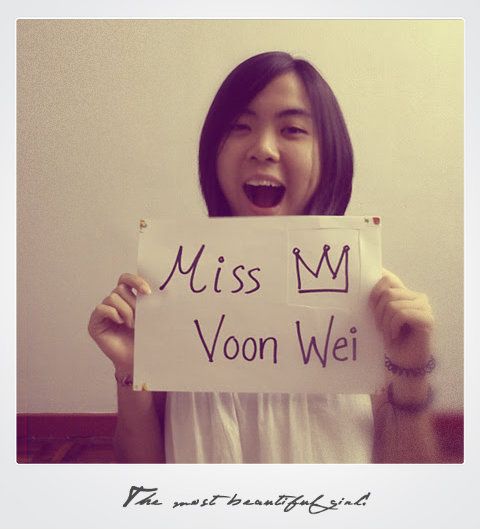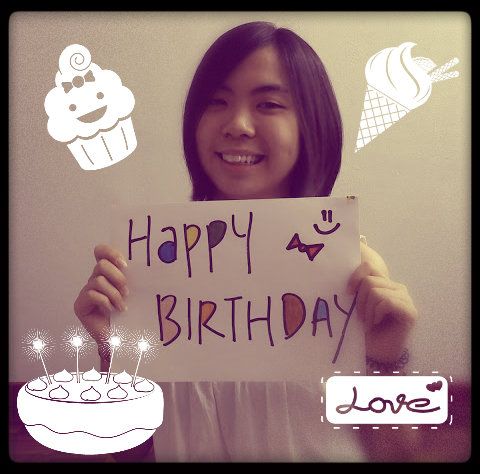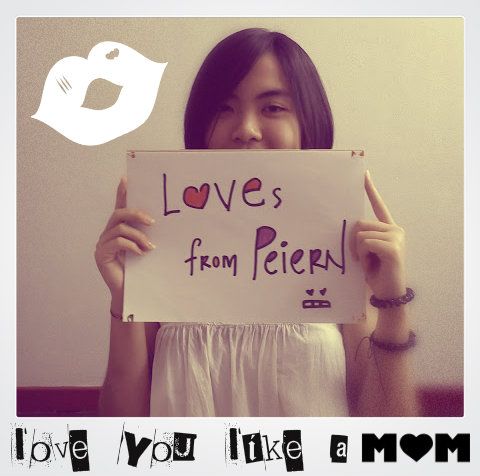 And again,
TO THE ONE WHO ALWAYS TURN A YEAR OLDER FIRST than everyone else in #96line
Wishing you all the best for 2013.
Let's live while we're young.
hopefully 2013 is a year full of fun and happiness.
x.